Daniel Nickels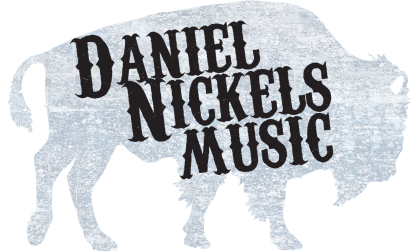 Genre: Indie / Rock / Pop / Folk
Daniel Nickels is American folk, rock, and singer-songwriter based out of Talent, Oregon. Being able to play a range of instruments, including acoustic guitar, piano, ukulele, and harmonica, he is able to combine instrumentals with vocals and original lyrics to produce music. Inspired by musicians such as Ryan Adams, John Mayer, James Taylor, and Cat Stevens, his music takes on similar qualities of folk Americana artists.
Daniel is the former front man for the band, Leeward Fate, but continues performing as a solo performer and duo mate in Watson House. Daniel infuses his is passion for his art within his songs. His music truly resonates with the listener, evoking strong emotions and vivid imagery. The real truth infused into his lyrics helps him connect to his audiences through real-life experiences.

For Daniel, music is not only a way to create enjoyment, but a way to give back to others as well, as he works to better people's lives through giving back and being involved with charitable organizations.
Daniel Nickels – Vocals; Guitar; Harmonica; Ukulele; Piano
Sample music of Daniel Nickels
Coming soon….
Recent bookings:
Eleven – Ashland, OR
The Village Medford Center – Medford, OR
Oberon's – Ashland, OR
Covers
Originals
City of New Orleans

This Afternoon
Wonderwall
Brighter
All For You
Calling You
Land Down Under
American Doll
Budapest
Georgia
I'm Yours
Let Me Be The One
Use Somebody
Love, Love, Love
Free Fallin'
St Kitts.
Shotgun
Lucky Day
Opportunity
Headlights
I Will Wait
Along the Coastline
Little Talks
Get In The Car
Won't Back Down
Sell My Dreams
Hey Ya
We Are Wild
Riptide
The Answer
Fire and Flood
Across These Oceans
Shallow
Change It For The World
Angela
The Ride
Little Lion Man
Quick Fix
If You Could Only See
Forever
House of the Rising Sun
Another Day
Woman I Love
Wake Up
Walking On The Moon
Say A Word
Diamonds
Hourglass
Disappear
Our Love
Something Building Up
Dreaming
I See fire
More info at: