David Pinsky & Phil Newton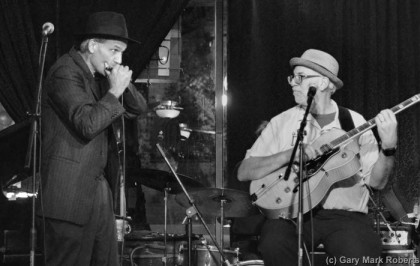 Genre:  Blues / Delta Blues
David Pinsky and Phil Newton have been a major part of the Southern Oregon Blues scene for over thirty years and have joined forces as an acoustic/electric duo. David & Phil are longtime friends who are committed to Blues education and teaching Blues to local kids as well as keeping the Blues alive in the traditions of the great Delta masters. Both David and Phil bring decades of vocal experience, with David concentrating on his original compositions and Phil interpreting Blues and roots. David's propulsive guitar, welded with Phil's harmonica chops, provide a steady groove reminiscent of the 60's Chicago style duets. The two on occasion will also employ a twin harp attack.
David & Phil have represented the Northwest the past 2 years at the International Blues Challenge in Memphis performing at IBC on Beale St. They have also been a fixture at the Waterfront Blues Festival in Portland for the past several years and returned again in 2015. They will also be appeared in 2015 at the Jefferson State Blues Festival.
When David and Phil don't perform together as a duo, David performs with his own band, the 'Rhythm Kings' and Phil with 'Broadway Phil & the Shouters'. They also perform together in the 'Holy Smoke Blues Band' along with Leonard Griffie, Gary Davis, and friends. Any of these bands are available for bookings.
Sample music of David Pinsky & Phil Newton
"Over the Moon" is the first studio collaboration of David and Phil and is available on their web site.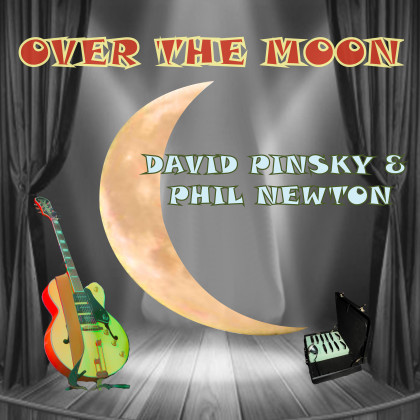 More info at: Official Band Web Site