Matt Spurlock
Genre: Indie Rock / Alternative / Pop / Classic Rock
Under Construction
Singer / songwriter, Matt Spurlock from Grants Pass, OR. Matt is an extremely talented musician that crosses genres with abandon flawlessly. He performs well known covers the impunity and impresses with his original compositions. He is a true entertainer that connects well with his audience, regardless of age or genre of music.
Matt is also the lead singer of American Contraband from Grants Pass, OR.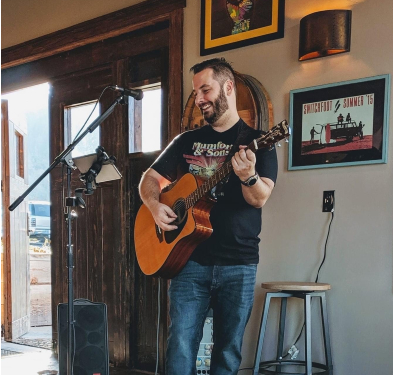 Sample music of Matt Spurlock
Sample coming soon….
Recent bookings:
Walkabout Brewing Co. – Medford, OR
The Urban Cork – Medford, OR

Gather Café Bistro Bar – Talent, OR

Twin Creeks Retirement – Central Point, OR

The Springs at Veranda Park – Medford, OR
Fountain Plaza – Medford, OR
Applegate Country Club – Applegate, OR
StoneRiver Vineyards – Talent, OR
  Matt Spurlock Typical Set List (Covers & Originals)