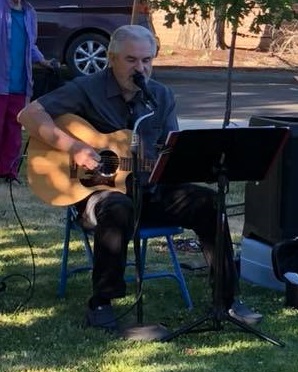 It is with a heavy heart that we extend our condolences to the family of Dennis Mertens. Dennis passed away on 1/15/22 in Arizona after complications brought on by covid.
Dennis had been with the Oregon Booking Agency since September of 2018 and had performed over 30 events in that time. He was well liked by most, always appreciative of the opportunities presented to him, and a genuine nice person who was easy to work with. He will be missed.
R.I.P. Dennis Mertens.
Arrangements for a memorial for Dennis are being handled by his children and all questions regarding should be directed to them.