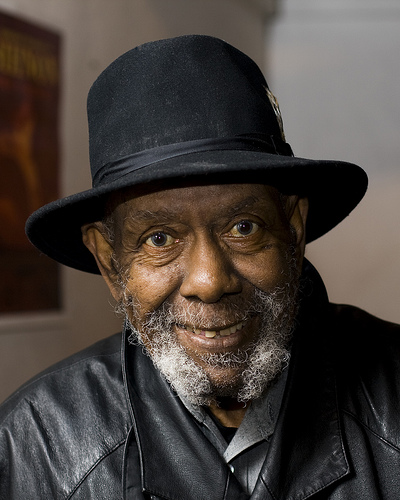 It is with a heavy heart that we extend our condolences to the family of Sonny Rhodes. Sonny passed away in early January 2022 in California of a non-covid related illness and age.
Sonny had been with the Oregon Booking Agency since December of 2015. Although we never were able to make any dates work with his limited schedule, it was an honor for the Oregon Booking Agency to represent him and be his point of contact for inquiries. It's not often that one gets to even meet or speak with one of your musical influences, let alone truly be allowed the honor to represent them to the rest of the world.
He was very well liked around the globe, always appreciative of the opportunities presented to him, and a genuine Blues Hall of Fame Legend. The self-proclaimed 'Disciple of the Blues' had been nominated 15 times for the Blues Music Awards winning the Instrumentalist-Other category in 2011. He also performed "The Ballad of Serenity", the opening theme, for the television series Firefly.
He will be missed.
At the request of his wife arrangements for a memorial were handled privately by his wife and family. In lieu of flowers, please make a donation to a local music program where you live in his honor.
Sonny Rhodes – Oregon Booking Agency | Oregon Booking Agency (orba.us)
Sonny you will always be remembered "First thing Monday morning, I drink black coffee to clear my head" (Sonny Rhodes – Blue Monday).  R.I.P. Sonny Rhodes.